FREE 5 Tips To Save 6-8 Hours Per Week

FREE 5 Tips To Save 6-8 Hours Per Week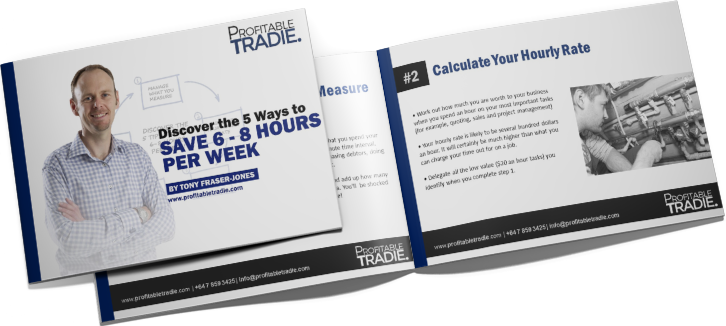 This guide will help you with 3 things:
How to structure your week so you're in control and not under the thumb of clients.

A simple tool for getting everything out of your head, onto paper and into a system.


How to systemise your office so it's easier to get a new person up to speed and saving you time.




DOWNLOAD MY SAVE TIME GUIDE
Downloads Today: 61
FREE for one week only limited to 75 downloads each day - 2 days left