FREE Pricing For Profit Guide™
The 5 Steps to Price Your Jobs For Profit.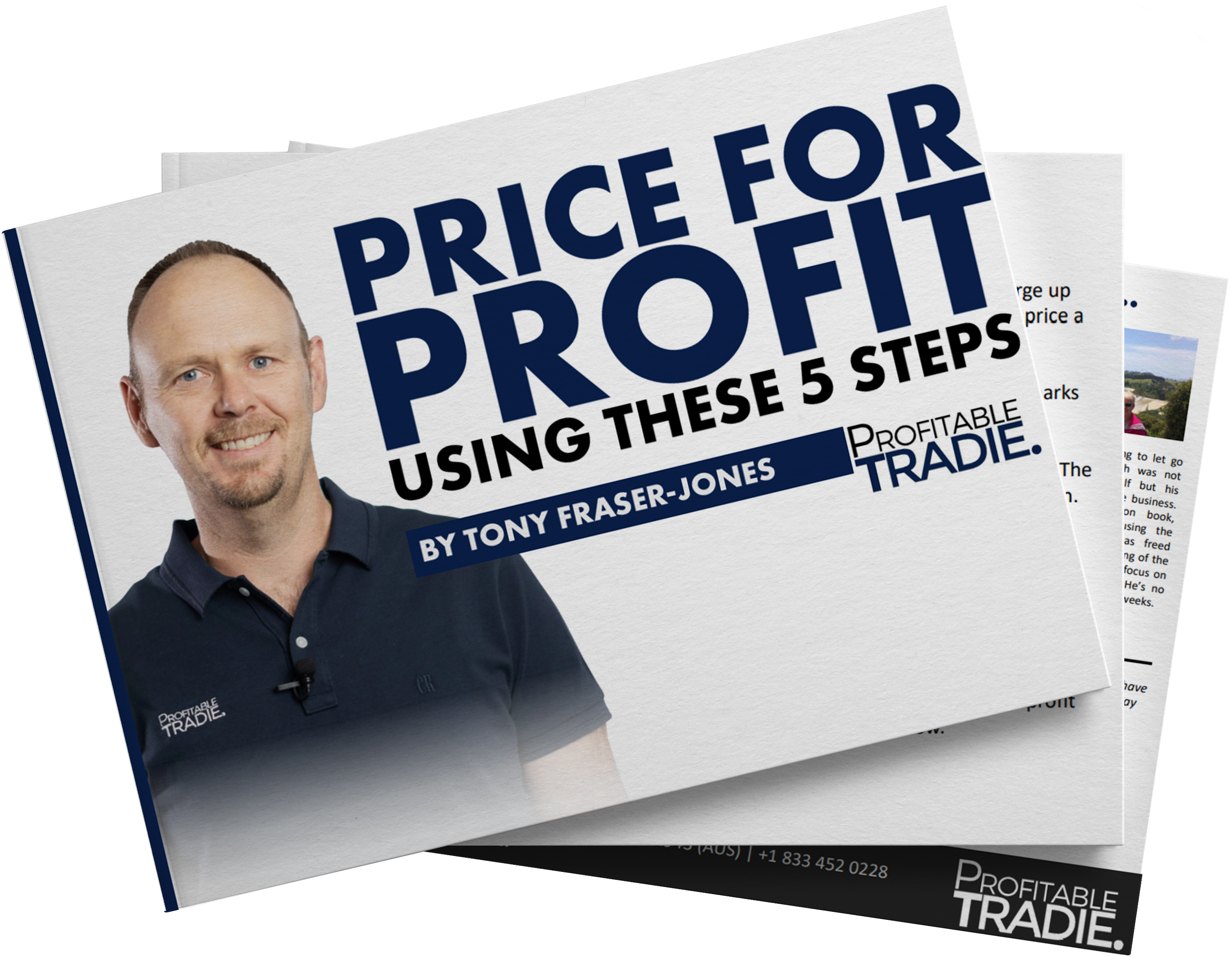 This guide will help you with 3 things:
1. How to avoid the pricing mistake 93% of Plumbing, Electrical & Similar Business Owners Make.

2. Targets for pricing your work depending on the type of work you do. These margins are fair so you won't lose many customers but will also make a decent profit.
3. How to systemise your pricing to make the process not only faster, but something you can hand off to your team.
Download My Pricing Guide